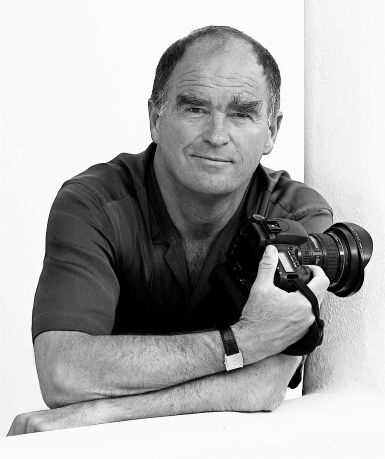 Bio
Baron Spafford may be a photographer by trade, but he has the soul of a poet and the eyes of an artist. He refers to small details ~ the buttons on the back of the bride's gown, or a single bloom in her bouquet ~ as the "haiku" of a wedding celebration; whereas the newlyweds' first dance, the cutting of the cake, these are the "narrative verse."
This innate, artistic sensibility comes through in his work. As one wedding consultant put it, "Baron has a special eye for the elements that are unique to each event, and his photographs are singularly beautiful."
Baron is also blessed with a naturally relaxed personality that both clients and colleagues find infectious. One bride asserts, "Baron makes you feel like he really, I mean really, wants to be a part of your wedding. He nurtured such a great relationship with us that I wasn't at all nervous on my wedding day." A DJ echoes her comments: "Baron is always smiling. He really connects with his clients and it shows in their photographs!" And Baron has a unique talent that helps him elicit the best from all of his subjects. "Within ten minutes, he will have memorised the names of all of the family members and everyone in the wedding party ... is that amazing or what?" enthuses a fellow photographer.
Prior to working with a couple, Baron encourages them to devote some thought to the style of photography they prefer so that he can tailor his services accordingly. He will meet with the bride and groom as little or as often as they need before the wedding day. Many of his clients, however, have such confidence in Baron's ability that they don't feel compelled to provide explicit instructions. "I knew he would do exactly what I wanted, and he did. There isn't a single image missing that I would have wished for. And he got them all with minimal direction, which made my life so much easier!"
Photographing weddings for over 25 years, Baron is particularly sensitive to subtle changes in his subjects' expression and demeanour. He especially enjoys shooting the newlyweds immediately after the ceremony, when the bride has a relaxed, vibrant quality that happens right after saying "I do."
To create his visual poetry, Baron works efficiently and unobtrusively. "He doesn't steal the bride and groom away from their own celebration like so many photographers do," says a minister who has seen Baron in action. "He's able to get done in 20 minutes what most photographers do in an hour or more!" And he blends into the background so well that guests have been known to ask the bride and groom why on earth they didn't hire a professional photographer!
A photographer with true artistic vision, Baron was one of the first wedding photographers to embrace the photojournalistic style, long before it became as popular as it is today. His reason? "I want to capture moments, not direct them. It's the spontaneous images that are true reflections of the heart."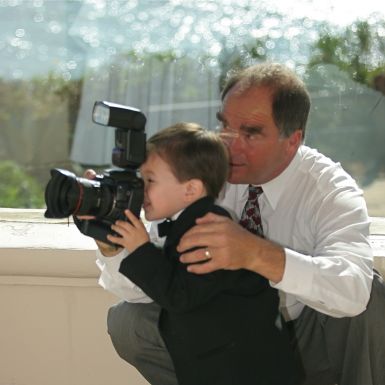 Testimonials
"Baron is wonderful. I have worked with him a lot. He is non-intrusive and doesn't steal the bride and groom away from their own wedding like so many photographers do. He is able to get done in 20 minutes what most photographers do in an hour or more! He really is easy and a joy to work with, he is always a professional. He has a very accessible personality and is very approachable. There is so much nice stuff I could say about him ....I just think he is great."
"I would give him 5 stars! He is an incredible man and we have worked together on many occasions. He has a wonderfully elegant appearance at all events, and he works as smooth as silk. He is unobtrusive, extremely polite, and incredibly professional. His entire staff is great as well"
"I definitely would recommend him. I have actually worked with him at a wedding and oh that man....that man has the best attitude, the best personality of any photographer I know. He just is so great at a wedding. He knows his craft and he has what it takes to do weddings."
"I and all the staff out here and all our clients have so enjoyed the pleasure of working with Baron Spafford. He has been on our preferred vendors list for many, many years. He is a phenomenal artist with tremendous skills and creativity. His sincerity towards his clients is very reflective in his work. He is a professional's professional."
"Baron is an excellent photographer that I have known for several years. He is a very nice person that works exceptionally well with people. He has this amazing gift of remembering everybody's name....it makes everyone feel so special. Everyone talks about it. He will be at a wedding and within ten minutes he will know all the family members' names and all the wedding party's names....is that amazing or what?"
"He (Baron) is a wonderful photographer, very professional, easygoing and pleasant. I have been on the board of Directors for Professional Photographers of Santa Barbara County for the past 7 years and I know many of the photographers in the area. I have never heard anything negative about Baron. He has a stellar reputation and does beautiful work."